---
SHAPE Club
The S.H.A.P.E. (Sports, Health, Athletics, Physical Education) Club is the student professional organization which offers the Health and Human Performance majors, as well as, ALL majors an opportunity for personal and professional growth through involvement in departmental activities and campus events. We serve the community by doing community service hours, and we are currently working with the City of Martin Recreation to help build a basketball court for community health. We have biweekly meetings on Tuesdays at 12:15pm in the Skyhawk Field House room 2060 with FREE PIZZA!!!! Our next meeting is on March 11.
---
Campus Rec. Center Accepting Applications for Fall Student Supervisors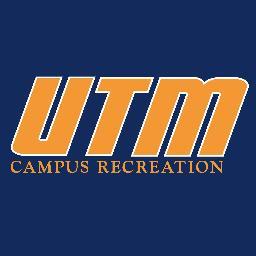 The Recreation Center is now taking applications for student supervisors for Fall 2014 – 2015. The position requires evening and weekend supervision of the Recreation Center, the Elam Center, Intramural Sports, and assistance with promoting sports and other recreational programs.
Students may apply as a freshman, but must be classified as a sophomore upon the first day of work. Students must also have a minimum of a 2.25 GPA, a demonstrated appreciation and knowledge of various sport and recreation activities and human relations skills. Preferred qualifications include CPR/AED, First Aid, and Lifeguard Training certifications.
To apply, click on the link below.
http://www.utm.edu/departments/campusrec/employment2.php
---
Gameshow Week
March 10 – 13 is Gameshow week at UTM. Registration for the first three events is at 6:30 p.m. and the start time is at 7:00 p.m. The fourth event will be at 9:09 p.m. Students are allowed to participate in all four nights. Prizes will be awarded at each event! Below is the schedule of Events.
Monday, Mar. 10 – Name that Tune, UC 206 ABC

Tuesday, Mar. 11 – Bingo, UC 206 ABC
Wednesday, Mar. 12 – Battle of the Sexes, UC 206 ABC
Thursday, Mar. 13 – Bonk, Watkins Auditorium, 9:09 p.m.
---
Six New Student Organizations on Campus
The Office of Student Organizations is proud to announce six new RSOs (Registered Student Organizations) at UTM. Each of these organizations have been approved by the University Council and have completed their training. Congratulations!
African Student Association - Multicultural
International Club - Mulitcultural
Minorities in Agriculture, Natural Resources, and Related Sciences (MANRRS) – Academic/Multicultural
National Honors Society for Dance Arts – Honor Society
The Woodwinds' Student Association – Academic
Relay for Life – Service
---
Purple Week
Relay for Life, one of UTM's new RSOs, will be hosting a "Purple Week" March 24 – 28. All students are welcome to participate. For more information about how to become involved with
Relay for Life and "Purple Week," please contact Syrena Flowers: syrcflow@ut.utm.edu or Mary Clayton: maraclay@ut.utm.edu. Below is a link to the "Purple Week" schedule of Events:
Greek Points and Community Service Hours will be awarded to student organizations who participate in "Purple Week."
---
Student Organization News
---
Presidents Roundtable Meeting Monday
RSO Presidents. There will be a Presidents' Roundtable Meeting Monday, March 10, 8:00 p.m., UC 111. Phase II of the Student Org. Census, Live OrgSync training schedule, RSO Awards applications and ceremony and the next Sr. Preview Day Student Org. Fair will be discussed.
---
Live OrgSync Training Sessions for Student Organizations
March 12 and 13, Suneera Kompelli, UTM's OrgSync Campus Consultant, will be at UTM offering live OrgSync training sessions in the Library Computer Lab 215. These sessions are free and open to all Student Organization Officers and Advisors.
Student Organizations who attend a training session will complete their OrgSync 101 training requirement as part of Phase II in the Student Org. Census 2014. Click on the link below to view the different training session times.
http://thehub.orgsync.com/StudentOrgCensus2014
---
Senior Preview Day Student Organization Fair March 22
The next Sr. Preview Day Student Organization Fair will be Saturday, March 22, 8:30 am – 9:30 a.m., on the first floor of the University Center. Registration is limited to the first 35 groups who register. This is a Gold Star event for RSOs and an event for Greek Points.
To receive credit for the event, organization displays must be set up by 8:30 a.m. and have at least one person be at your organization's table for the entire event. Click on the link below to register.
https://orgsync.com/848/forms/98770
---
RSO Awards
The Office of Student Organizations will be hosting its second annual RSO Awards Sunday, April 6, 2:00 p.m., in Watkins Auditorium. Applications for the RSO Awards are due Friday, March 21, 11:59 p.m.. Information about the RSO Awards and links to the applications can be found on the RSO Awards Website at http://thehub.orgsync.com/RSOAwards.
---